Happy Wednesday Tablo family!
A new Tablo firmware update is coming your way. Like all Tablo firmware updates, this is being distributed in a staged rollout over the next couple of weeks. A small number of customers will receive the update today, with more added to the rollout every weekday.
2.2.26 is now available to ALL Tablo DVRs.
When your DVR is eligible for the update, a notification will pop up in your Tablo app.
This release includes support for a long-awaited feature: Automatic Commercial Skip! It is firmware-dependent though so you MUST have 2.2.26 to start enjoying it. Your patience is appreciated.
For a full overview of the feature and how it works, head over to the Tablo blog.
Here's what you can expect…
---
Tablo Firmware Release 2.2.26
• Adds commercial skip capabilities to TV apps on completed recordings
• Reliability and performance enhancements
NOTE: Post-upgrade database processes (if needed) may take several minutes to complete. During this time the LED will be blinking. Do not power down the Tablo until the LED is solid again.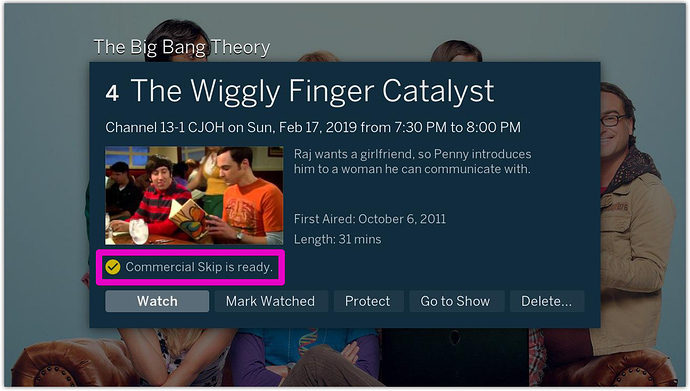 ---
Also worth noting, the Tablo's LED blink pattern for when it's waiting to be added to your WiFi network has changed with 2.2.26. Details on that are on the Knowledge Base.
And for those using Tablo's Cloud DVR feature, you'll be able to enjoy some extra recording space (64
GB vs. 40 now) once your Tablo updates. We're also aiming a bit further out than our original June 1st date for the switchover to Cloud DVR becoming a paid feature, so you'll have more time to enjoy it too! Stay tuned for more info!
For tips and tricks on successful firmware updates head over to the Knowledge Base.
If you have any feedback or questions about this release, please post them below.
If you need support assistance, place a ticket and we'll be in touch.