Happy Thursday Tablo fans -
A new update to Tablo's Apple TV app is coming your way.
Prepare yourselves because it looks quite different now!
Some users found the secondary layer of menus added in a previous update difficult to use/discover. For this reason, we've switched the main menu to the left side and matched it with all other Tablo apps. This way you should have a similar experience across all devices.
We hope you like it!
Here's what you can expect…
---
Tablo App for tvOS (v. 1.7.3)
• Reconfigures main menu to improve access to all screens and filters
• Adds support for swipe motions within main menu
• Adds 'channel' filter to guide screens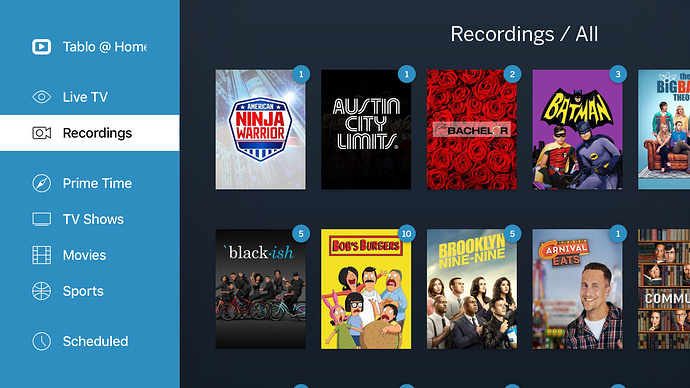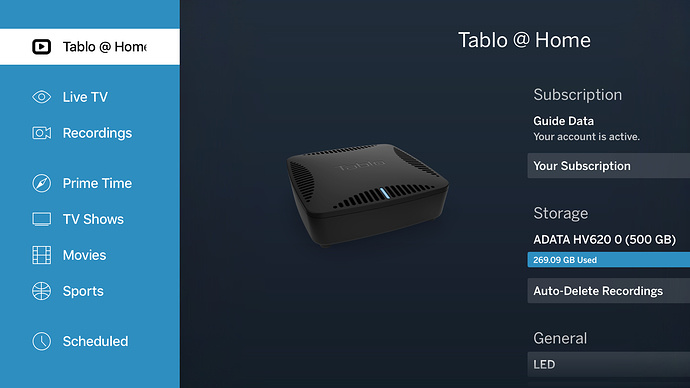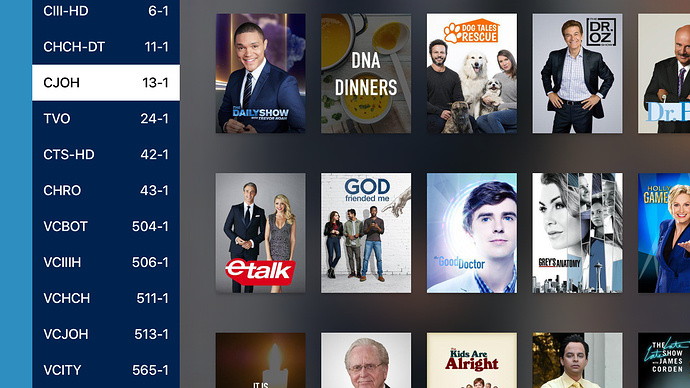 ---
We're pretty excited about how far the Apple TV app has come over the last few months. Today Tablo's Apple TV app is almost caught up to Roku and Tablo Preview and we've got lots of good stuff in store for all three apps over the coming months.
If you have any questions or concerns about the menu change or anything else, don't hesitate to drop us a line or comment below.