Dolby surround sound audio AND 4 tuners, then I'll upgrade.
Might need something that can record to something bigger than an SD card.
I don't plan on buying until new ATSC DVR are available. Would need one per TV.
When you say new ATSC, do you mean ATSC 3.0?
If you already have an ATSC 1.0 OTA DVR solution that's working why would anyone invest in a new piece of ATSC 1.0 iron unless the old iron breaks. They would wait until the new ATSC 3.0 iron reveals itself.
Obviously, users without a solution could buy in to ATSC 1.0 iron and have 3-5 years of savings.
More tuners - then I guess your solution isn't working for you. I already have 6 tuners.
I have 5 tuners…don't ask, 1 is an unanounced Tablo product.
Guessing there are no pending announcements… Don't see Any nuvyyo representation at ces
Don't read too much into that. Many companies consider CES hugely expensive and of limited benefit to get their products announcements out - especially if one is small, have a smallish booth in an out-of-the-way location.
We've got LOTS on the go, but just nothing that lined up perfectly with the event this year.
It's LUDICROUSLY expensive to attend, so we decided to save some $$$ which we can invest into making Tablo more awesome and for letting everyone know about the things we've got in the pipeline when they're ready.
You win. I win (because I didn't have to spend the holidays prepping for a massive tradeshow). Everyone wins!
(Although the weather in Vegas is looking mighty good. We got 6+ inches of snow here at Tablo HQ last night.)
Way cool I like it @tablotv . I'd rather see y'all spend money and time improving the product!
Only wish I had a better view of your road map so I know how long to wait. There are some interesting needs out there, such as this tweet reply to today's roku tweet. Device integration is a common theme:
"Our Gold Standard requires near-instant live TV channel change and little delay switching from live TV to streaming and back. Part of this is Tablo's slow channel change, but part is lack of integration between these devices. Now, we use the Fire TV for Tablo and the Roku Premiere+ for streaming."
@Dlleno Not sure where you're seeing that tweet, but we don't share a specific roadmap or timelines for two main reasons:
1 - So our competitors don't get a heads-up (cause we know y'all are watching!)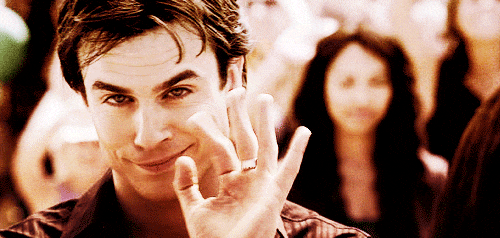 2 - Because priorities and timelines are ALWAYS shifting because the market is always changing. If we commit to do option A, but then Roku or Amazon or Apple come out with some new fancy whatever and we see there's a need for a feature or app to support it, we want the flexibility to be able to shift gears when needed and do option B.
Re: the time it takes for channel changing, this is due to the fact that Tablo transcodes video before it's sent. If the video wasn't transcoded (chopped into smaller bits for delivery over the network) you wouldn't be able to watch it on all of the devices you do currently (including Roku) and you wouldn't be able to adjust the quality for smoother streaming across your home network and the internet.
Oh yes I fully appreciate the technical details, and didn't mean to sidetrack the thread with questions deeply answered many times before, and I also understand the road map issue too although it doesn't stop me from wondering! I was just trying to telegraph the need for strong /seemless device integration (while I appreciate the agnostic nature of both roku and tablo) and was surprised by the tweeted suggestion that someone abandoned roku/tablo in favor of Amazon/tablo as the former gets such consistent praise here.
Everyone has their favorites and device experience can vary across different versions of hardware on both sides.
Some people might be 100% team Roku if they picked up the original Fire TV stick and had a flaky WiFi network.
Others may have been chugging along on a Roku 1, upgraded to a Fire TV box or stick and were wowed by how much faster newer hardware was. (But they may have been just as happy w/ a Roku Ultra or Premiere+.)
Some like that the Tablo app has more options available on Amazon than on Roku.
One of the many reasons why we support so many different devices…
Oh that's interesting info I did not know that the fire TV app has more options than the roku app does…what drives that difference?
To be fair, there are TWO apps for Tablo on Amazon Fire TV at the moment:
1 - the original Tablo app which is based on our web app which offers all of the same features, filters, etc.
2 - the Tablo Preview app which is a native Android TV app using the same back-end communication framework as our Roku app
The 'OG' Tablo app has more filters/features because they're all available on the back-end communication method that our older apps use, and because the app was ported from the web app which is fully featured.
Roku and Tablo Preview and Apple TV use our newer back-end communication method. We're still working away on adding features, filters, etc. to it so it's a bit behind the rest but it will be the new defacto communication method for all Tablo apps going forward.
Unless you are a fan of Amazon Prime, then Fire TV is a very proprietary Amazon centric UI.
Tablo struggles to enhance the various settings options in the Roku app. They use to blame it on the Roku platform - SDK, BrightScript, etc. Yet, other OTT Roku apps seem to have been able to over come said obstacles.
Zippy, I'm hugely in your debt for many postings over many years, so I am hesitant to offer a different view on something. Amazon's new UI option allows you to long-press the Home button and then click OK, and be taken straight to a simple alternate UI grid of all your apps (which can be arranged in any order you like, much like Roku). The best thing is NO ads in this interface.
So you're pressing two keys, 1-2, instead of 1 for Roku, but it takes about the same amount of time, and the resulting UI is even simpler than Roku's. (And, yes, I wish you could turn off the default screen to avoid even thinking about it, but through this alternate UI we never look at it except to play an Amazon video.) I moved over from being a years-long Roku fan (6 devices) when I stumbled upon the new Fire UI option and in my view a (currently) better default Tablo app.