Hello again.

Earlier this week we experienced a nearby lightning strike. Other than past near or direct strikes, we had remarkably little damage. (leaving aside a dead air-conditioning unit for which parts are not available until January 2022

)
I have the old, original 4-tuner Tablo with an external HDD. Last night it failed to record some shows, most notably, it failed several times at recording the same show. as a reason, it lists "No storage".
However, it does show a lot of older shows: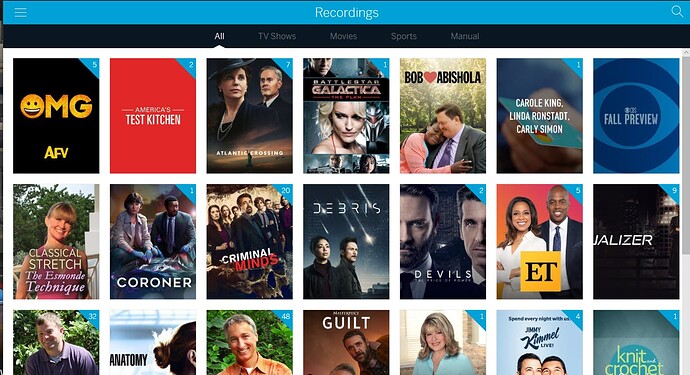 But, it won't play any of them either, again saying "no storage"
From the Amazon Fire App it offered to format storage, but from the Windows 10 app it just says "no storage". I'm left with assuming the HDD is dead, but then, where does it get the channel information and recording schedules from? These survived my a power cycle.
Would it be safe to assume that the Tablo itself survived whatever incident knocked the HDD out?
Would the Tablo retain the channel info, guide data and scheduled recording data over a HDD replacement? I'd think not, but it might be real nice if it did.
Now the real crux, and yea, not enough data, I know., but would the assembled crowd here recommend replacing the HDD alone or getting a new quad with the 1TB built-in storage? Currently we were sporting a 4TB external drive, and there were plenty of recorded shows we didn't watch, ever.
I'm also thinking I should get off my lazy butt and implement the software to copy the recordings to Plex (Would not have lost things if I had done so, but at the same time, who woud have taken care of deleting stuff before my NAS filled up?)
Anyway, I'm off to try and find the list of recommended HDDs for the old Tablo, to see if any of them can still be ordered and at what price. I do recall there were rather particular requirements and that some external HDDs would not work well.