Hi folks -
We've had some reports that people running Norton products are seeing errors when trying to access Tablo websites.
We believe that someone accidentally and erroneously flagged the account.tablotv.com site.
https://safeweb.norton.com/report/show?url=https://tablotv.com/&ulang=en
Our team has fully reviewed our infrastructure and no threats or problems were found. Our security rating with SSL Labs continues to be A+.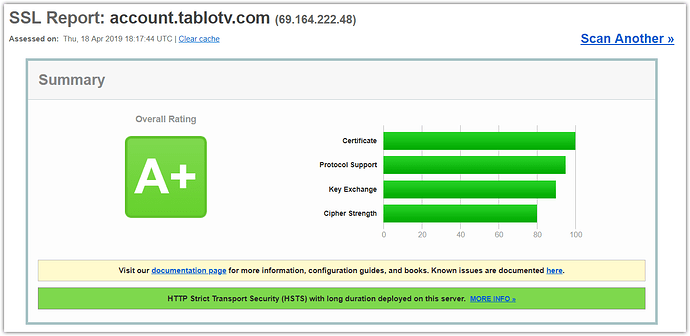 You may need to whitelist tablotv.com and associated domains within your Norton program to access our site until this issue is resolved.
You can also send a 'False Positive' report to the company using this form:
https://submit.symantec.com/antifraud/false_positive.cgi
Thank you for your patience and understanding.